Hosted Solutions Available with Benefits for Retailers Both Large and Small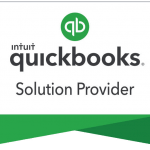 Quickbooks POS is an excellent solution, combining a lot of new accounting options for management and development of business. So now you don't have to make great efforts trying to import sale transactions into your system during tax time.
Intuit Quickbooks POS from Thin-nology – An effective tool for almost any industry. Quickbooks POS scales to almost any business size with the ability to handle transactions from the simple to complex. Quickbooks Online from Thin-nology Software is also great for service-based businesses. As an Intuit Solutions Provider and Premium Reseller of enterprise systems, we can design the best equipment for your commercial activity. Our durable systems are configured to do exactly what you need. We provide Quickbooks Point of Sale Software, along with backup of your Databases, all from our PCI-DSS compliant Data Center.
While you relax in the evening our engineers will run those all important updates on not only the operating systems but all the applications (software programs) needed to keep you producing during the work hours.
With our around the clock engineers supporting your infrastructure, those will no longer be questions but known facts.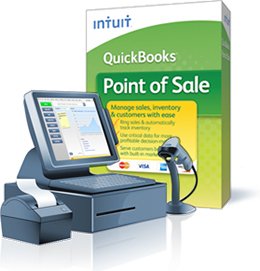 Quickbooks Point of Sale
Track business automatically as sales are being made, set purchase orders to automatically generate at set inventory levels in the software. Manage multiple vendors and UPC codes, serial number management, product items, layaway items with professional Software Quickbooks Online. Complete shipping and tracking management system!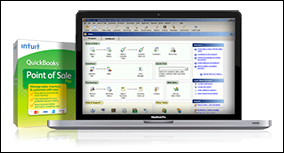 Quickbooks POS
Quickbooks POS: Intuit hardware! Durable systems backed by our customer satisfaction guarantee. Great for contemporary registers, and fast checkouts. Quickbooks combines many features effective for all business sizes. Capable of handling complex retail requirements.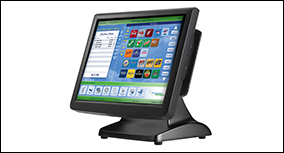 RESTAURANT POS
Restaurant systems built to fit your exact business. With many options available today it's difficult to know what's best for you. Our experts can help. Touch screen kitchen displays. Quickbooks POS, Modern Software suitable for any business, and more. We have years of retail and restaurant experience, and always offer Free Quotes and fast response times!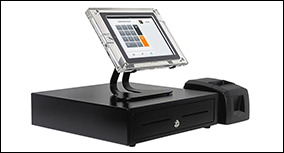 IPAD POS
Cutting edge, and jammed packed with many useful features, iPad systems can increase your productivity in many ways. Comfortable for supermarkets and suitable for restaurants and retail businesses. We can design a complete system for you that incorporates iPads for a great way to engage the customers in your state. Modern Quickbooks Point of Sale.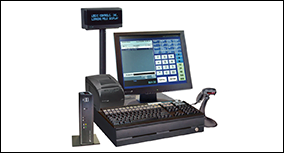 RETAIL POS
Get the retail system, that you need to run the business more efficiently, and boost its productivity. Our systems can do inventory fast, track customers, manage vendors, and more. Our hardware options are represented by new items for fast checkouts and are mobile device compatible. QuickBooks PRO Machines for every business size, contact us today for a free quote.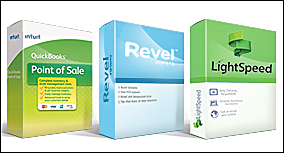 POS SOFTWARE
Quickbooks POS Software to power every business type. We've partnered with software manufacturers that offer the software you need to make business more profitable. Perfect systems with modern devices, quick checkouts, invoicing, and much more. Retail, and restaurant software, service-based business, and franchises!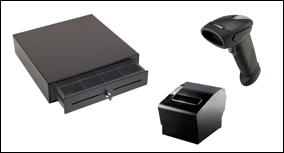 POS HARDWARE
Get hardware, that is built to last. We offer every hardware option for every business type including small and big businesses, retail, restaurants, and grocery stores. We can set up your system, create the necessary comfort in work and much more
QuickBooks POS BASIC
Laptop (1)

CC Reader

Receipt Print

Bar code Scanner

Cash Drawer

QB Pro

*Additional charges apply
QuickBooks POS Pro<br />
Laptop (3)

CC Reader

Receipt Print

Bar code Scanner

Cash Drawer

Tag Printer

Pole Display

QB Premier

*Additional charges apply
QuickBooks POS Pro PLUS
Laptop (5)

CC Reader

Receipt Print

Bar code Scanner

Cash Drawer

Tag Printer

Pole Display

QB EnterPrise

*Additional charges apply
QUICKBOOKS CLOUD HOSTING BENEFITS BY THIN-NOLOGY

OUR SERVERS
Network Management
Collaborate with your users

Work from home or office

99.9 Up-time

Secure Access

Access on PC, Mac, iPhone, and Andriod

Easy Printing
YOUR HOSTING
QuickBooks Management
High-Speed Servers

Highly Trained Professionals

Security

Multi-user Access

Remote Access

Always Accessible Connectivity

Works just like your physical desktop
Get the same experience as using QuickBooks on your physical desktop. We are unique in offering our customers a choice of Windows 7, 8, or 10 look-and-feel on their Cloud Desktop.

99.9% uptime guarantee
You want your QuickBooks in the cloud available when you need it. That's why we match the industry standard service level of 99.9% uptime, the same service level guaranteed by Microsoft for Office 365.

Data backup on a daily basis
Your data on the Cloud Desktop has daily data backup, something small business otherwise fail to do on their own, which leaves them vulnerable in case of hardware or software failure.

Based in top-tier data centers
Our cloud infrastructure is based in SSAE 16 complient data centers in Texas meets the redundancy and security standards of top banks and financial institutions.