Austin Colocation Services
Data Center - Server Rack Space - High Availability Architecture
Attention:
CIO's, CTO's, & IT Managers
The Ultimate Choice When Data Protection is Critical
Geographically Stable Location
What Are Your Colocation Requirements?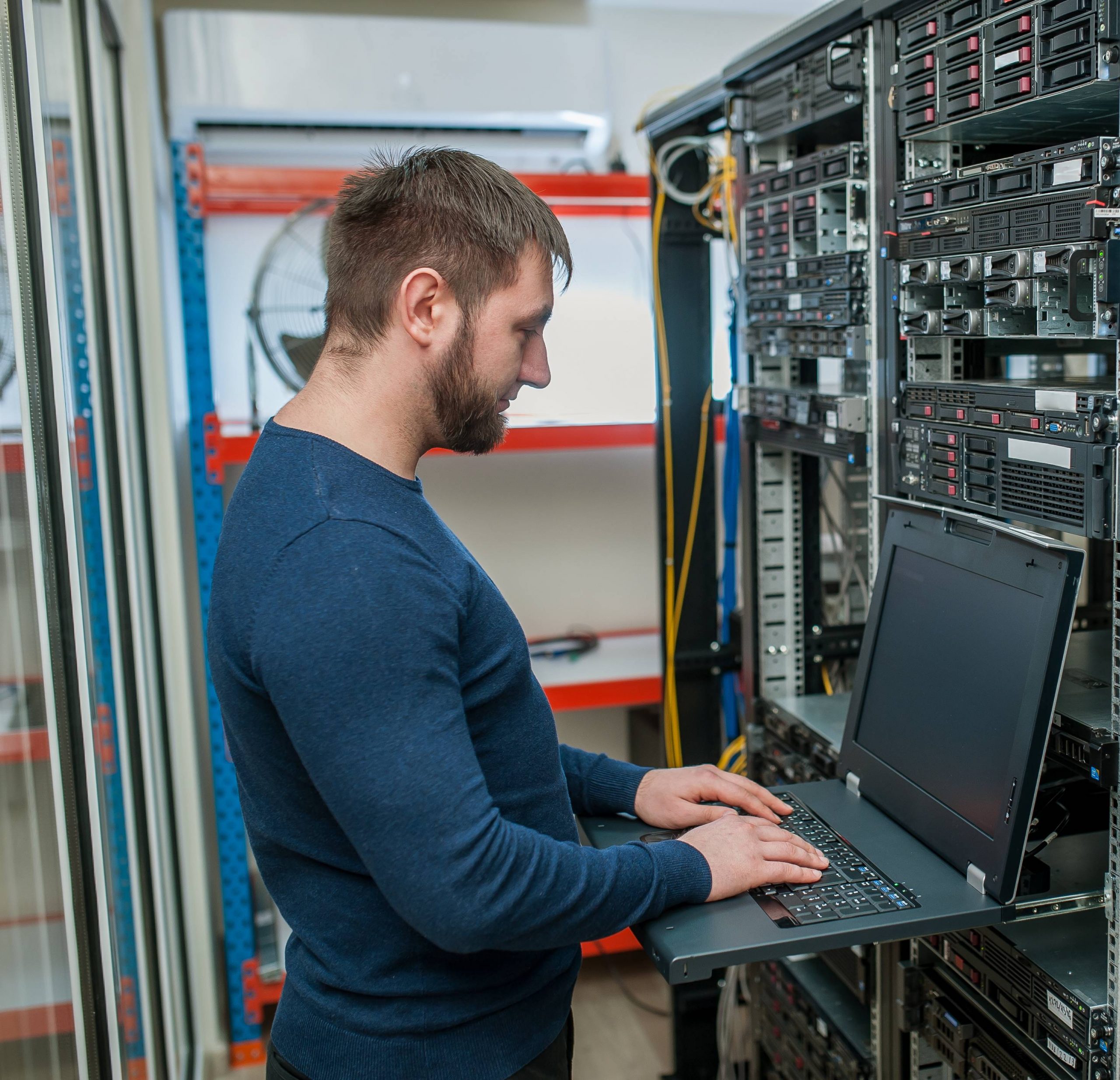 STATE-OF-THE-ART
Austin Data Center
Colocation is a critical piece of any company's IT solution, giving you peace of mind in knowing your data is secure. Thin-nology tailors our Colocation services to the needs of small and medium-sized businesses like yours. Our Austin Colocation Data Center is a brand new state-of-the-art facility, with on-staff engineers available 24/7/365 to support all your technology needs.
We are a Texas Colocation provider with a difference. Our Data Center is designed for continual operations — to be fire-proof, flood-proof, wind-proof, and to maintain full operational capability even when disaster strikes. Our on-staff engineers manage our Data Center and maintain our own server farm of over 200 servers and all the networking equipment necessary to keep your data safe, providing you with a consistent pathway to the world. Our Data Center has all the security you will find in all Tier III facilities, plus one other thing: We are stealth. To the outside world, we do not look like a data center. We modeled our cooling systems, using Fluent Simulation Technology, to ensure a constant temperature throughout the facility no matter the heat load. No hot air gets into the facility—ever. We rent by the U or by the rack with 120 single phase and 208 three phase power options.
Key Features:
High Availability
Maximum Accessibility
Reduces Downtime
Adjust for Bursts
BGP Implementation
Contracted Bandwidth Options

INCLUDING:
Rack Rental (From 1-42U)
Server Rental
Network Services
Storage Solutions
DraaS Solutions
Hosting Services
Ecommerce Hosting
Hardware Support

FEATURING:
Tier III Facility
Multi-Layer Security
Multiple Fiber Internet Connections
Customized Bandwidth Solutions (Carrier Neutral)
Fire Protection via Multi-zoned Gas Suppressant System
24/7/365 Staffed Network Operations Center
Underground Power Supply
UPS Systems
Managed Firewall/Content Switches
Web Based System Status
SLA Agreements
42 U Rack
20 amp /120v /Tier lll
1 G

igabits Per Second 

Internet 

Pipe
1 X Network Drop
Static IP
Negotiated Bandwidth Available 
42 U Rack
20 amp /120v /Tier lll
1 G

igabits Per Second 

Internet 

Pipe
1 X Network Drop
Static IP
Negotiated Bandwidth Available 
42 U Rack
2 X 20 amp /120v /Tier lll
1 G

igabits Per Second 

Internet 

Pipe
1 X Network Drop
Static IP
Negotiated Bandwidth Available 
42 U Rack
30 amp /208v /Tier lll
1 G

igabits Per Second 

Internet 

Pipe
1 X Network Drop
Static IP
Negotiated Bandwidth Available 
42 U Rack
30 amp /208v /Tier lll
1 G

igabits Per Second 

Internet 

Pipe
1 X Network Drop
Static IP
Negotiated Bandwidth Available 
42 U Rack
2 X 30 amp /208v /Tier lll
1 G

igabits Per Second 

Internet 

Pipe
1 X Network Drop
Static IP
Negotiated Bandwidth Available