Remote Workplace Solutions – The Future Of Business Technology
Our Remote Workplace Solution program (you can call it the Cloud with a difference) has been around for 15 years. In fact our founder was working on Virtualization (the Cloud) technology all the way back in the 80's. RWS is designed to get you out of the IT and Server business altogether so you can focus on what you do.
Designed to provide the same look, feel and experience, from any device anywhere at any time. Our Remote Workplace Solution program provides an around the clock work environment without the worry and concern of server crashes, missed security updates, and application management.  You will manage all your IT and software needs with one phone call to one entity… Us.
We believe that businesses across the board should have the same technology resources and security as a Fortune 500 Company, but without the same high dollar fee to achieve this result.
QuickBooks as a Service delivered to you in a Private Cloud
Your team can produce great results with QuickBooks when you have expert guidance from Thin-nology and you can access QuickBooks anytime, anywhere.
Most problems involve data file fails– updating, reinstalling, connecting and rebuilding data files- we are experts at solving these issues.
Instead of running your QuickBooks in your office, we host it for you in a secure, private cloud. Thin-nology hosts QuickBooks for you as a service- you are not bothered by updates and backups- we do that for you along with training and guidance.
Please call a sales associate to determine the best solution for your business.
Remote Workplace Solution has enhanced security and is in compliance with:
HIPAA
Sarbanes-Oxley
SSAE 16
Gramm-Leach-Bliley
PCI DSS
Our Remote Workplace Solution:
NEVER have to purchase a server again
24/7/365 access to dedicated support specialists
Data Center Security
Your data has up to 3 levels of backups
Expect savings of 20-40% vs. traditional IT
99.99% up-time rate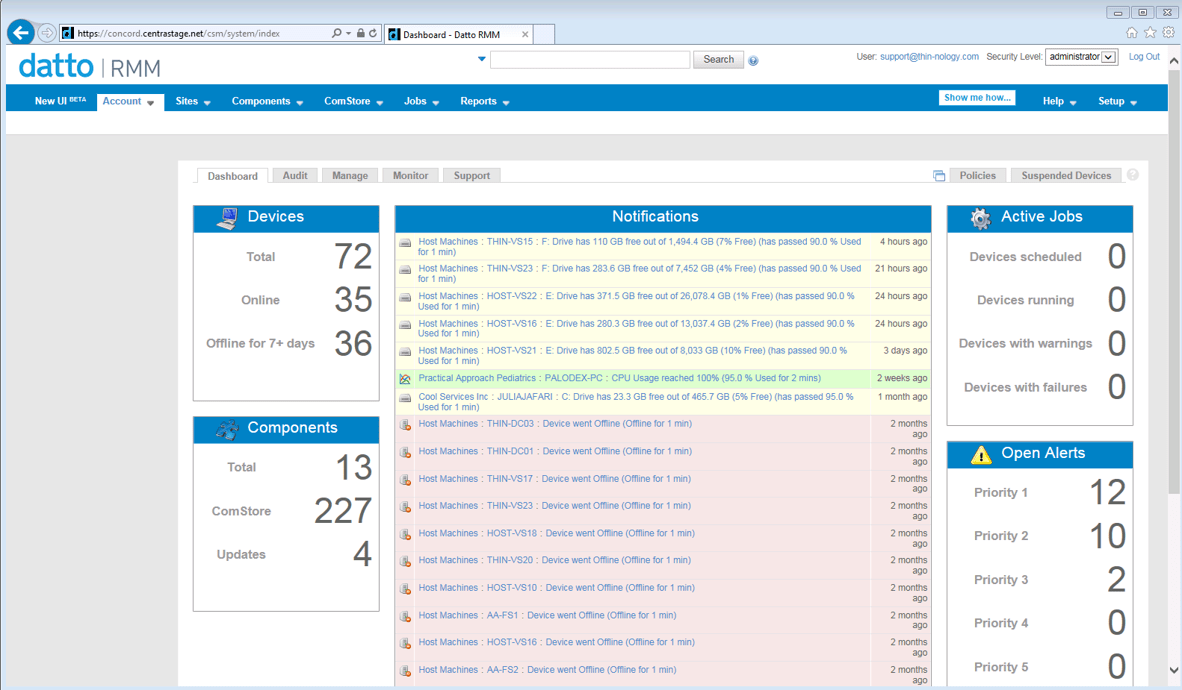 Our systems are Monitored 24/7/365 to ensure we know every machine/device status at all times.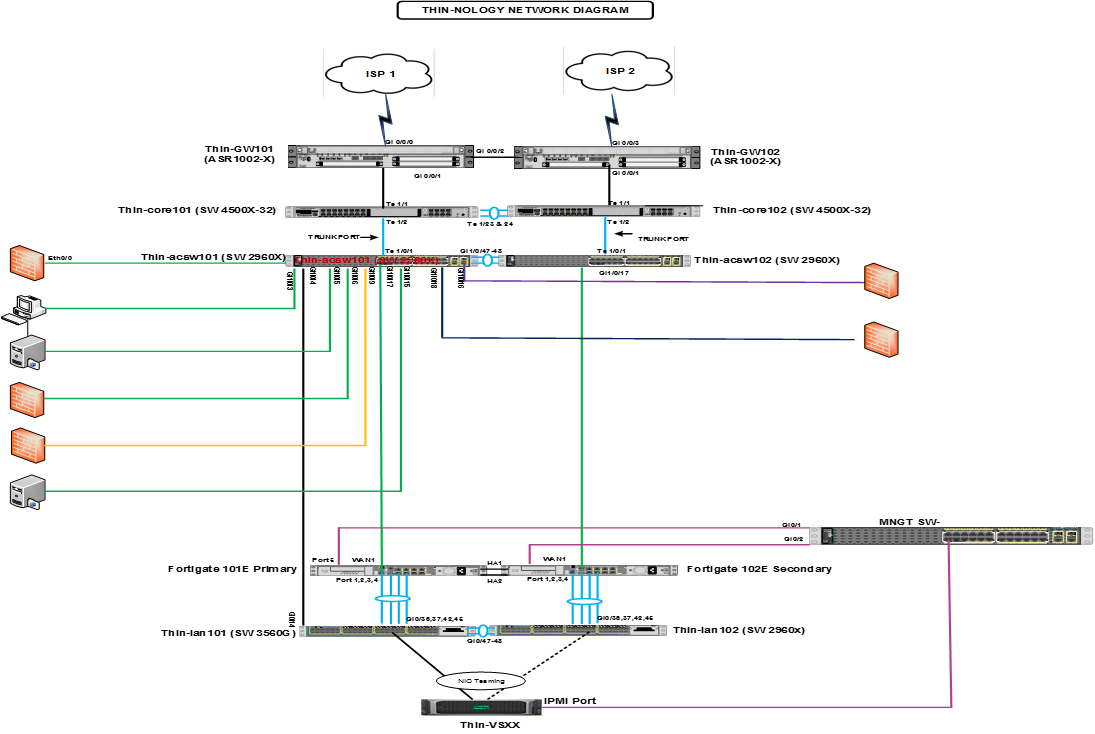 Our Network Configuration Is Designed To…
Maximum Uptime
Maximum Security Through 2 Factor Authentication
High Availability "on-line and off-line" Backup Systems
Maximum Safety through Encrypted Storage Systems
Maximum Protection from Virus and Malware Attacks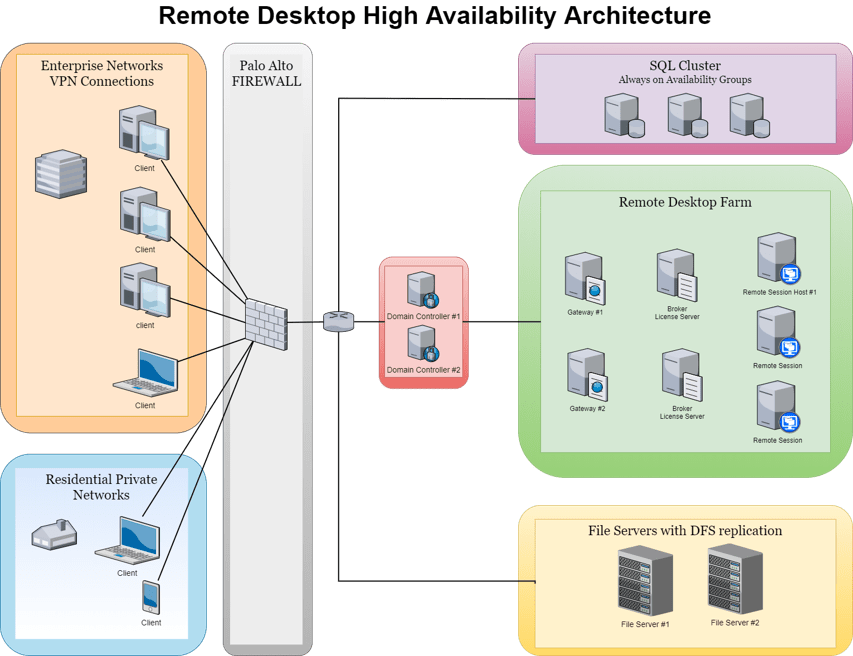 VDI Security - Safety and Uptime
REMOTE WORKPLACE SOLUTION PLANS

BASIC
Virtual Server and Application Management
 Unlimited Server Replacement

 Unlimited Microsoft Application Upgrade and Management (Office)

 Unlimited Remote Control Support

 Unlimited Phone Support (Help Desk)

 Unlimited Server Patch Management

 Drive Space Monitoring

 File Storage Services Management

 Third Party Software Updates

 Scanner/Biometric Dev Management

 User Access & Security Administration

Third Party Software Upgrade

Third Party Software Install

 Email Management

Unlimited add/remove User Support

 Antivirus and Spam Filtering

 Remote Site Access and Support

Printer Services Management
PREMIER
Virtual Server and Application Management
 Unlimited Server Replacement

 Unlimited Microsoft Application Upgrade and Management (Office)

 Unlimited Remote Control Support

 Unlimited Phone Support (Help Desk)

 Unlimited Server Patch Management

 Drive Space Monitoring

 File Storage Services Management

 Third Party Software Updates

 Scanner/Biometric Dev Management

 User Access & Security Administration

 Third Party Software Upgrade

 Third Party Software Install

 Email Management

 Unlimited add/remove User Support

 Antivirus and Spam Filtering

 Remote Site Access and Support

 Printer Services Management
Network Device Connectivity

Router and Switch Connectivity

Proactive Network Monitoring

Router and Switch IOS Upgrades

ISP and 3rd Party Vendor Management

Firewall and VPN Management
PREMIER
Network Management
Network Device Connectivity

Router and Switch Connectivity

Proactive Network Monitoring

Router and Switch IOS Upgrades

ISP and 3rd Party Vendor Management

Firewall and VPN Management