Data Center Colocation
Colocation Services - Server Rack Space - High Availability Architecture
Attention:
CIO's, CTO's, & IT Managers
The Ultimate Choice When Data Protection is Critical
Geographically Stable Location
What Are Your Colocation Requirements?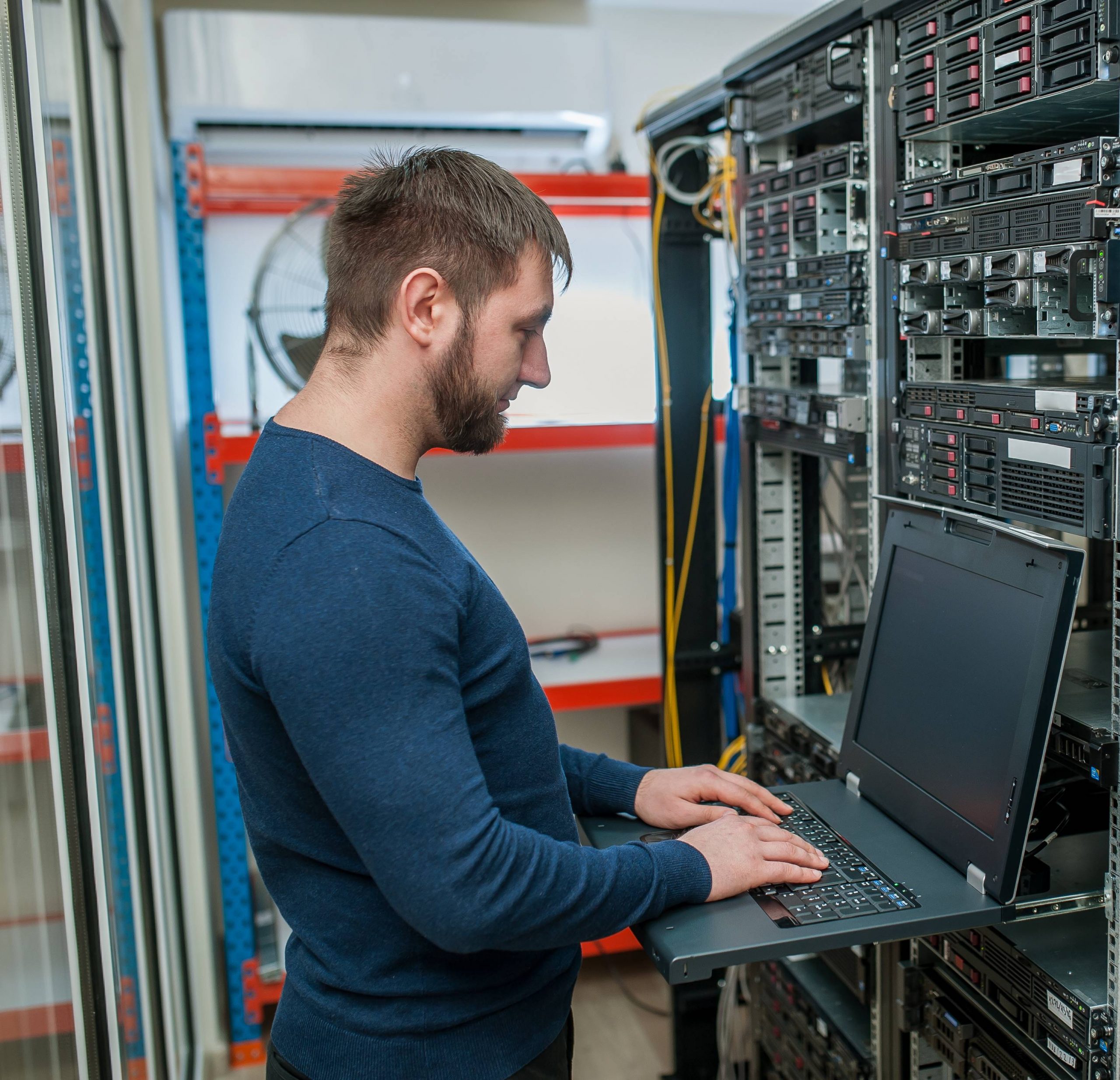 STATE-OF-THE-ART
Data Center
Colocation is an important piece of any company's IT solution and Thin-nology tailors our services to your needs. Thin-nology's Colocation Data Center is a brand new state-of-the-art facility. We are a colocation provider with a difference. Our Data Center is designed for continues operations even if a fire breaks out. We manage the Data Center with on staff engineers that maintain our own server farm, of over 200 servers, and all the networking equipment to manage this and your path to the world. Our Data Center has all the security you will find in all Tier III facilities, plus one other thing. We are stealth. To the outside world, we do not look like a data center. We modeled our cooling systems, using Fluent Simulation Technology, to ensure a constant temperature throughout the facility no matter the heat load. No hot air gets into the facility ever. We rent by the U or by the rack with 120 single phase and 208 three phase power options.
Key Features:
High Availability
Maximum Accessibility
Reduces Downtime
Adjust for Bursts
BGP Implementation
Contracted Bandwidth Options

INCLUDING:
Rack Rental (From 1-42U)
Server Rental
Network Services
Storage Solutions
DraaS Solutions
Hosting Services
Ecommerce Hosting
Hardware Support

FEATURING:
Tier III Facility
Multi-Layer Security
Multiple Fiber Internet Connections
Customized Bandwidth Solutions (Carrier Neutral)
Fire Protection via Multi-zoned Gas Suppressant System
24/7/365 Staffed Network Operations Center
Underground Power Supply
UPS Systems
Managed Firewall/Content Switches
Web Based System Status
SLA Agreements
42 U Rack
20 amp /120v /Tier lll
1 G

igabits Per Second 

Internet 

Pipe
1 X Network Drop
Static IP
Negotiated Bandwidth Available 
42 U Rack
20 amp /120v /Tier lll
1 G

igabits Per Second 

Internet 

Pipe
1 X Network Drop
Static IP
Negotiated Bandwidth Available 
42 U Rack
2 X 20 amp /120v /Tier lll
1 G

igabits Per Second 

Internet 

Pipe
1 X Network Drop
Static IP
Negotiated Bandwidth Available 
42 U Rack
30 amp /208v /Tier lll
1 G

igabits Per Second 

Internet 

Pipe
1 X Network Drop
Static IP
Negotiated Bandwidth Available 
42 U Rack
30 amp /208v /Tier lll
1 G

igabits Per Second 

Internet 

Pipe
1 X Network Drop
Static IP
Negotiated Bandwidth Available 
42 U Rack
2 X 30 amp /208v /Tier lll
1 G

igabits Per Second 

Internet 

Pipe
1 X Network Drop
Static IP
Negotiated Bandwidth Available