Dallas Colocation Services
Data Center - Server Rack Space - High Availability Architecture for the Greater Dallas Area
Attention:
CIO's, CTO's, & IT Managers
The Ultimate Choice When Data Protection is Critical
Geographically Stable Location
Why Choose Thin-nology Dallas Colocation Services For Your Business
About Our Colocation Data Center
Our tier III secure colocation data center incorporates top of the line design and technology to handle all power, bandwidth, and cooling requirements for your hosting needs.
Security and Peace of Mind
Our colocation data center, serving Dallas, is fully staffed around the clock, with a variety of security features that ensure you never have to worry about the operational safety and security of your servers.
Scalability
If the need of significantly more server space because of increases in traffic or demand, you can scale up the size of your colocation services.
Enterprise-Grade Facility
From Generator and UPS backed power to redundant HVAC systems and everything in between, you can rest assured that your systems are safe with us.
Save Time and Money
Instead of risking your IT infrastructure to a disaster of a building, staffing, and securing your own server facility, our Dallas colocation services let you enjoy the same or better features at a fixed cost.
Save on Bandwidth
We partner with some of the best internet providers in the business to provide you with high quality, low latency bandwidth at an excellent price.
Compliant Offering
Our data centers leverage SSAE 16 design as well as optimized, layered security measures and controls.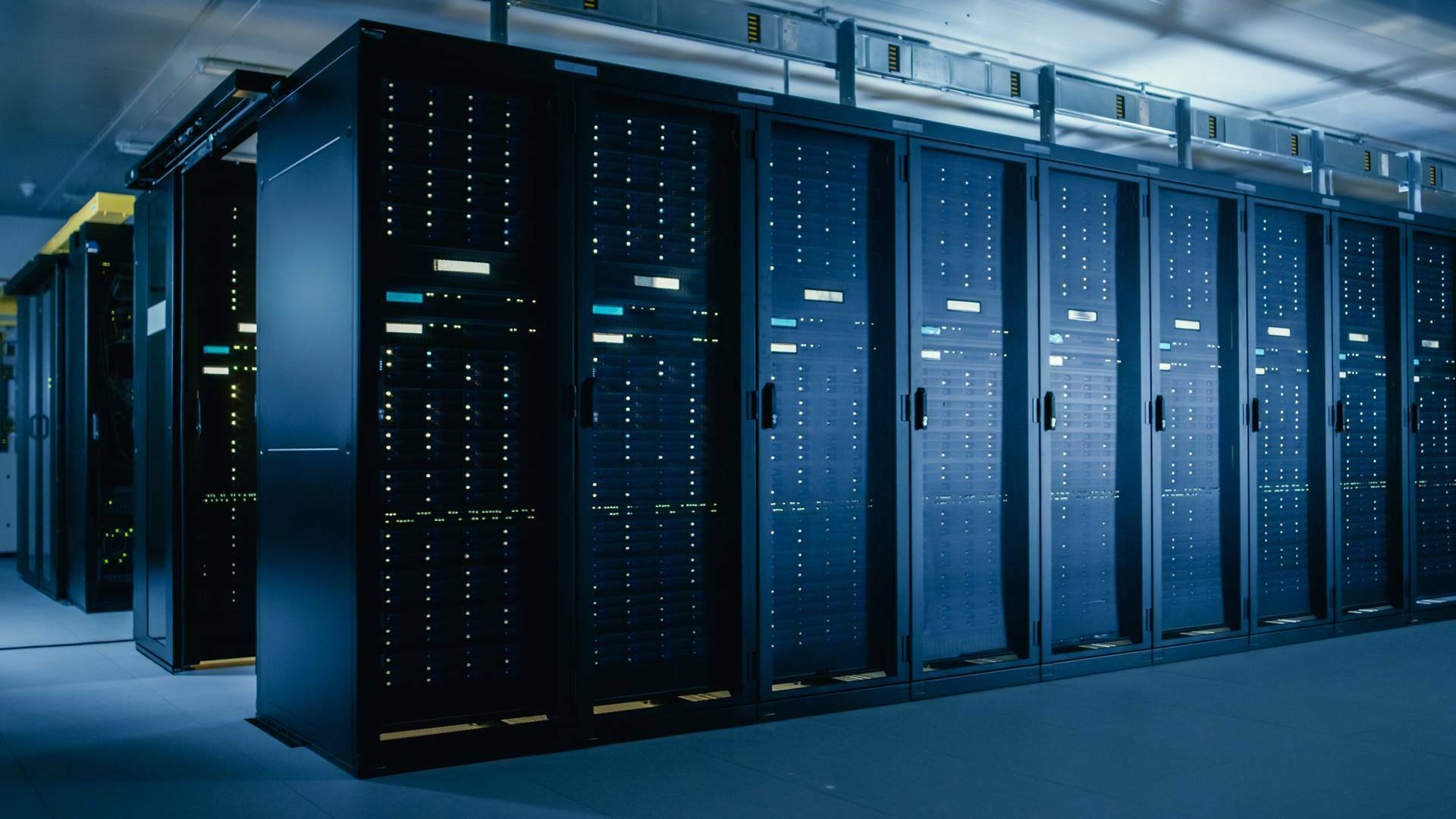 Generally, colocation services include:
The facility in which everything is housed
Networking to and from your colocation environment
Physical security
Redundant power
Redundant cooling and environmental controls
All of our colocation packages come with a triple redundancy standard. Normally, with this level of internal redundancies and level of security, there tends to be a costly price tag. Maximizing Thin-nology's years of economies of scale provides you the flexibility to host your servers at a colocation data center. This will free up space at your Dallas office, overhead and capital all with our support engineers being available 365/24/7.
Dallas Colocation Services – Packages That We Offer
Single Server
Prices starting at
1-2 U Rack

Single 20 amp 120V circuit

Custom Mb/s burstable to Gig

1 Static IP

Negotiated Bandwidth Available
Quarter Rack
Prices starting at
10U Rack

Single 20 amp 120V circuit

Custom Mb/s burstable to Gig

1 Static IP

Negotiated Bandwidth Available
Half Rack
Prices starting at
21U Rack

Single 20 amp 120V circuit

Custom Mb/s burstable to Gig

1 Static IP

Negotiated Bandwidth Available
Full Rack
Prices starting at
42U Rack

Single 20 amp 120V circuit

Custom Mb/s burstable to Gig

1 Static IP

Negotiated Bandwidth Available
Thin-nology Building Specs
Building:
Tier III facility
Electrical room with Firewalls
8,000 sq. ft.
Hot/Cold Aisle with Plenum (No hot air present in Data Center – EVER)
Fike Gas Fire Suppression System
60 FT. Antenna Mast – For Customer Wireless
On-Site Support:
24/7 NOC Technicians
24/7 Monitoring
24/7 NOC Engineers
Amenities:
Workspace
WIFI
Break room
Power
Power Six Sigma Uptime
2MW Capacity
3 diesel generators total 2.0 MW
High density cabinets up to 30 k
UPS Battery Backup
110V AC
208V AC
208V 3 Phase
Standby Power
1 day of fuel for each generator
SLA contracts
Cooling
Cooling Redundancy: 2N
Energy Efficiency
Low industrial electricity rate
Network
Network Carrier neutral facility
Controlled Meet-Me-Room
Diverse carrier selection with onsite
point of presence
Grande, Spectrum, ATT (dark fiber) with BGP Auto Fail Over
Fully meshed BGP network
High Availability Network
Multiple 10 Gig-E connections to the Internet
Security
24/7 key card access
24/7 camera surveillance and 2 year video retention
CCTV with closed circuit monitoring in NOC
Access with biometric entry to facility
24/7 Monitored Security System
12 minutes from Austin-Bergstrom International Airport
Located in one of the lowest risk zones for natural disasters in the U.S.
Located in an area of dense fiber-optic connectivity
Independent power grid
Based in a tech talent-rich community
Dallas Colocation Data Center
Colocation is a critical piece of any company's IT solution, giving you peace of mind in knowing your data is secure. Thin-nology tailors our Colocation services to the needs of small and medium-sized businesses like yours. Our Austin Colocation Data Center location is a brand new state-of-the-art facility, with on-staff engineers available 24/7/365 to support all your technology needs.
We are a Colocation provider with a difference. We provide managed hosting and business continuity, and keep your data secure in disaster recovery. Our colocation facilities are designed for continual operations — to be fire-proof, flood-proof, wind-proof, and to maintain full operational capability even when disaster strikes. Our on-staff engineers manage our Data Center and maintain our own server farm of over 200 servers and all the networking equipment necessary to keep your data safe, providing you with a consistent pathway to the world. Our Texas Data Center has all the security you will find in all Tier III facilities, plus one other thing: We are stealth. To the outside world, we do not look like a data center. We modeled our cooling systems, using Fluent Simulation Technology, to ensure a constant temperature throughout the facility no matter the heat load. No hot air gets into the facility—ever. We rent by the U or by the rack with 120 single phase and 208 three phase power options.
How Colocation Can Help Your Business
Improved Performance
Even the best in-house data storage options are temperamental and highly sensitive to their environments. For optimal performance, hardware needs to be housed in a temperature-controlled, dust-free environment complete with industrial cool and air filtration. Thin-nology is a Tier III facility with an Electrical room complete with Firewalls, a Hot/Cold Aisle with Plenum (No hot air present in Data Center – EVER), and Fike Gas Fire Suppression System.
Unmatched Physical Security
Our data center is designed with security in mind. By choosing Thin-nology Colocation Services, you're committing to keeping your data protected 24/7/365.
Maintenance & Issue Resolution
Most companies only employ server support when an issue has been detected or equipment malfunctions. Housing with Thin-nology gives you access to constant maintenance to detect and solve problems before they arise.
Redundant Power
With natural disasters and mass power outages on the rise, using a data center is a logical step, as data centers have redundant power supplies to ensure they never go offline.
Improved Speed & Reduced Latency
Colocation, at its core, is a way to reduce latency. Colocation moves workloads closer to end users and is a highly effective way to reduce location-based latency problems.
Increased Capability
Colocation users have the flexibility to adjust to higher bandwidth levels as their level of traffic demands more without making costly additional investments.